Preserving Legacies with Custom-Designed Granite Monuments, Cemetery Lettering, Columbariums, Cremation Jewelry, and Urns in Cornwall, Ontario, SDG and Akwesasne.
Our Products & Services
New Monuments Cornwall, SDG & Akwesasne

We off a wide variety of monuments to choose from.
Custom design your own today.

Pet Memorials

Celebrate the memory of your pet with one of our
specially designed pet monuments.

Cleaning & Restoration

Let us rejuvenate an older monument for you
to keep your deceased loved ones honoured.

Learn More
"I was totally impressed"
"I was totally impressed how caring & compassionate they were at Brunet monuments. They were also very efficient & reasonably priced. I would definitely recommend them."
- Wendy Duval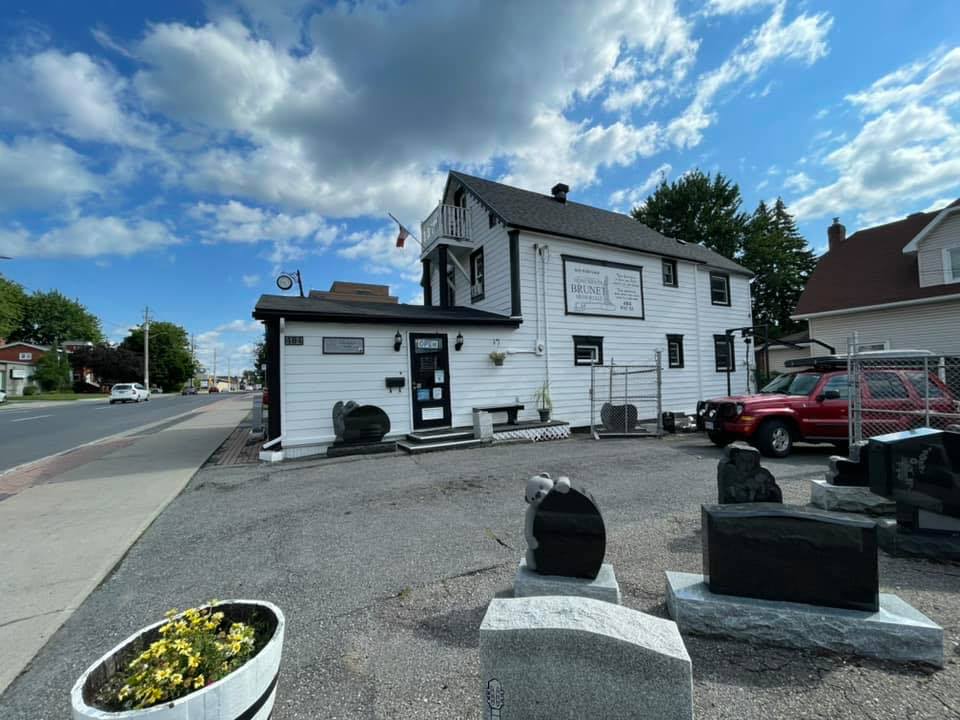 "Very friendly staff"
"Very friendly staff, and always willing to get the extra mile in your time of need.
I love that it is a family run business."
- Melanie Summers
Question? Comment? Contact Us.